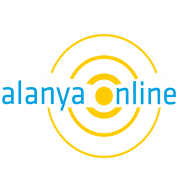 Tours, excursions in Avasllar, Incekum
Avsallar used to be a small fishing town in the past and the resort of Incekum is just a strip of coast with hotels and beaches. The only thing you can have here is an enormous amount is the sea and the sunshine. Of course, these are ideal conditions for summer holiday, but isn't it too little? Our trips provide you with fun and sport activities and show you Turkey in different views of points.
Everyone will find something which meets his wishes and requests. Don't hesitate and just choose some trip from our offer.
We Will Pick You Up in Front of Your Hotel in Avsallar or Incekum
Our trips start in Alanya, one centre of Turkish riviera region. Fortunately, it is located only 20 km from Avsallar and Incekum and the connection is very convenient. It will be a pleasure for us to pick you up at your hotel, get you to a start point and transfer you back to your hotel at the end of the trip. These services just as lunch and insurance (if needed) are included in the basic price of the trip.
Just choose from our offer. You can even have special individual requests, we will manage everything according to your wishes.
Where Will We Take You?
It depends on the aim and the expectation you have.
Do you want to spend an active day doing sport?

Are you looking for entertainment for yourself or your children?

Do you want to see from Turkey as much as possible? Do you prefer the nature of the Taurus Mountains or remarkable sights?
We allow for all these possibilities. We offer about 40 trips of different destinations and contents starting from half day boat cruises up to two days trips to Turkish inland or Istanbul.
Come and get to know our trips better. You won't be disappointed. Remember - buying in advance means a noticeable discount.