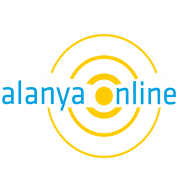 Tours & excursions - Colakli-Gundogdu, Turkey
Summer like no other! With exciting tours and excursions in Colakli-Gundogdu your vacation in Turkey will be something to remember. Check out our offers for families, lovers of history, adrenaline and adventure!
Tours And Excursions In Colakli-Gundogdu - Fun, Nature And Relax
Take the advantage of having your holidays in the Colakli-Gundogdu region! Ideal location makes it the perfect starting point for various trips of many categories!
Buy your next trip online and save up to 30% of the full price!
Activities For Family
Let all of you have a great time together discovering the amazing sightseeing and attractions of Alanya. Trekking in Tazi Canyon, boat cruises, rafting or Buggy ride are just a few examples of plenty of choices you have!
Culture And History
Use the chance to learn something new! Get the most of the historical cities and ancient settlements with our English-speaking guides. Breathtaking natural sceneries won't be left apart either!
Entertainment
The ordinary excursions are not your kind? Do you prefer to feel the adrenaline? Enjoy the quad mountain trail ride, diving with certified instructors or many other unique activities!
Sport & Recreation
This is the time and place to make your dreams become real! Always wished to experience paragliding or hot-air balloon flight? Don't miss this chance! The air is not your element? Stay with feet on the ground and explore the shores of Green Lake instead!
Turkish Specialities
Pay a visit to traditional Turkish baths "hamam" and feel on your own all the benefits of the purifying ritual. This way to calm the mind and cleanse the body has been popular here since ancient times!