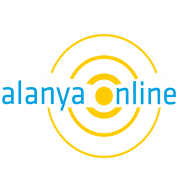 Tours, excursions in Kargicak, Turkey
Staying in a hotel resort is not your kind of tea? Boost your vacation in Turkey with a substantial portion of excitement and entertainment! Tours and excursions in Kargicak can satisfy all your needs and desires!
Tours And Excursions In Kargicak That Won't Disappoint You!
This eastern district of Alanya is characterized by a beautiful natural landscape! Views of the Taurus mountains, splendid beaches, breathtaking lakes and ancient cities nearby are just a little taste!
Targeting The Most Popular Activities?
Check out our bestsellers! Follow the special tags showing the most successful excursions and experiences - the choices are many!
Do you have questions about the tours or traveling to Turkey? Please visit the section dedicated to frequently asked questions!
Searching For Something New?
You've already tried a few organized tours thinking nothing can surprise you? We are constantly researching new places, trips and tours possibilities that would make your stay in Turkey special - don't miss out on them! These are our favorites!
Didn't you find what you were looking for? Let us know, we will try to figure out a solution!
Special Offers For Kargicak Area
Take the unique chance and learn more about the activities you can do just in this marvelous region! You will be in the company of English-speaking guides ready to assist you and let you live the experience on the maximum!